HP Elite x3 Now on Sale for $599 Including Desk Dock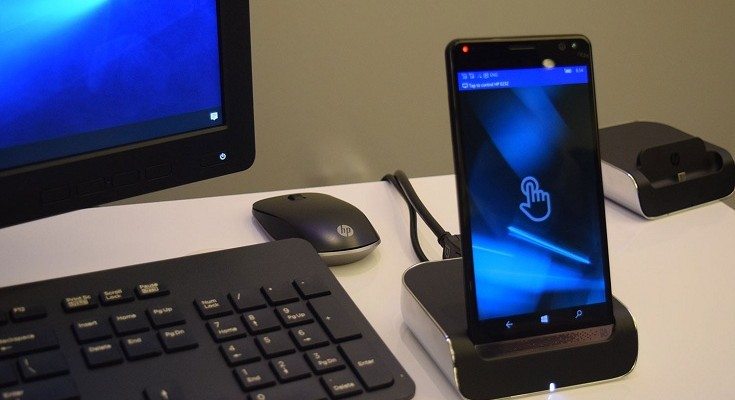 If you're a Windows 10 Mobile aficionado, HP has a sweet deal for you as they just shaved $200 from the regular price of their HP Elite x3 power-house. And yes, the Desk Dock is included in the price. As far as I can determine, it doesn't get any better than that. Just a few days ago, the HP Elite x3 bundle was available for $1000, i.e. the smartphone and a bunch of accessories but many folks complained that they would prefer just the device itself at a more affordable price tag.
HP complied and today you can get the HP Elite x3 and the Desk Dock for only $599 and that's a pretty good deal, making for a hefty 25% discount for both the smartphone and the Desk Dock. The previous retailing price for the two was $799. Keep in mind that today's deal is a limited time offer, hence if you want to get it while it's still hot, hurry up and buy, to quote from classics.
What do you get for that kind of money? Let's begin with the 5.96 inches wide AMOLED display, which offers a whopping 1440 x 2560 pixels resolution. There are not many smartphones out there which can boast a similar screen quality together with almost 6 inches of screen real estate. Under the hood, you'll find a QSD  820 system on chip which makes the WP 10 to run flawlessly and smoothly, in an iPhone-like buttery-smooth fashion, if you know what I mean. In this regard, WP running smartphones, especially high-end ones are very similar in operation to iPhones, everything just works incredibly well.
For streaming HD videos or playing the latest games, the HP Elite x3 comes with a powerful Adreno 530 GPU, helped by a lot of RAM, i.e. 4 gigabytes (that's overkill for WP 10, believe me). The internal memory capacity is a 64 GB which can be further expanded via micro SD cards up to 2 TB. The main camera is a 16 MP variety while the secondary has 8 megapixels. The HP Elite x3 comes with a beefy 4150 mAh battery (user replaceable) and IP67 certification (water/dust resistance).
Source HP Via Phonearena