ZTE Quartz Smartwatch design leaks ahead of MWC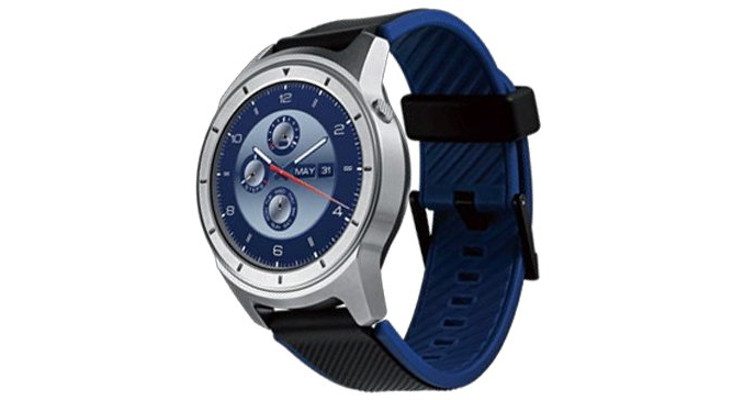 Most of our time spent talking about MWC 2017 has involved flagship smartphones. There could be a few wearables on display as well including the ZTE Quartz Smartwatch. The watch was a mystery until now, but thanks to a new leak we know it will be stylish.
We have often discussed how many manufacturers have crawled out of the wearables woodwork. Fossil was a given, but several companies have produced gadgets we didn't quite expect. Most smartphone manufacturers have dabbled as well including ZTE. While we don't know when the ZTE Quartz Smartwatch will debut, a new leak gives us a look at the company's first true smartwatch.
VentureBeat has obtained an image of the ZTE Quartz Smartwatch. Unfortunately, absolutely nothing is known about the innards aside from the connectivity options. The device will have UMTS 3G, Wi-Fi and Bluetooth according to a posting at Bluetooth SIG. Nothing unusual, but if its cellular it could be pricey. We don't expect anything outside the box in terms of the specs although we are interested to see if it will have any additional sensors.
From a design standpoint, the ZTE Quartz Smartwatch looks like a "solid" device. It's going to have a metal casing with the band giving it a sporty look. Those lugs make it appear as if you'll be able to pull a quick band swap as well. That's a good thing as it has the type of style that would look nice with a leather strap.
Android Wear 2.0 will be unleashed soon. We already know about the LG Watch Sport and LG Watch Style and now we have the ZTE Quartz as well. The trio will all run Android 2.0 and more wearables should debut on the platform in the near future. That means it could be a great year for wearables after a slow 2016.
What do you think of the ZTE Quartz Smartwatch?
via – @evleaks