Elephone Play X specs will include Dual Camera and Metal Body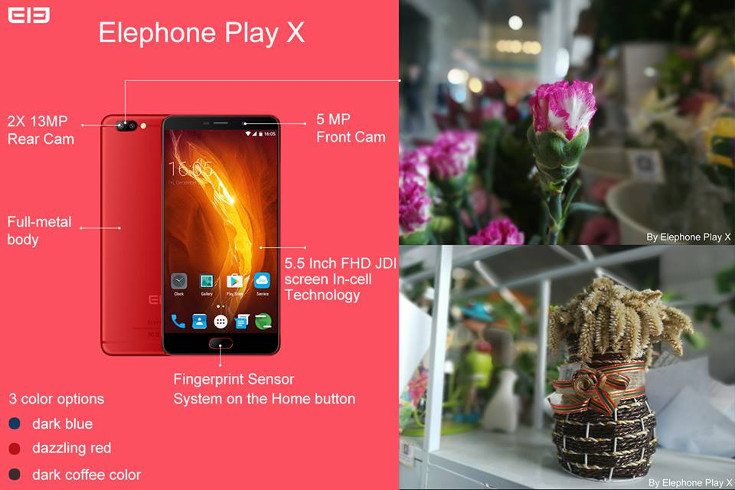 It's been a while since we touched on a smartphone from Elephone. The Elephone Play X recently caught our eye, however. Details on that handset were a bit vague, but more information has surfaced today on the Elephone Play X specifications.
We've said it before, and we'll say it again… Dual Camera smartphones are going to be the "in" thing in 2017. Samsung is one of the few companies to not have a handset with a Dual Camera setup in the works while large companies like LG and Huawei have happily adopted the tech. Smaller manufacturers like Elephone are getting in on the action as well. The Elephone Play X will have Dual Cameras on its rear, but that's far from the only trick it has for consumers.
In addition to its new 13MP dual camera setup, the Elephone Play X will also have a fingerprint scanner. Those are two key features that can give companies an edge, and the full metal body certainly won't hurt either. The handset itself is in the phablet class with a 5.5-inch display sporting a resolution of 1,920 x 1,080. The front-facing camera is listed at 5MP, but that's all we know at the moment. That means some of the more important components like the battery, RAM, and processor are going to be a mystery for a little bit longer.
Elephone smartphones are generally affordable and that should be the case with the Elephone Play X despite its twin sensors. We don't know the Elephone Play X release date or price at this time but will keep you posted.
via – Gizmochina