'Always Connected' Lenovo Miix 630 with Snapdragon 835 finally starts selling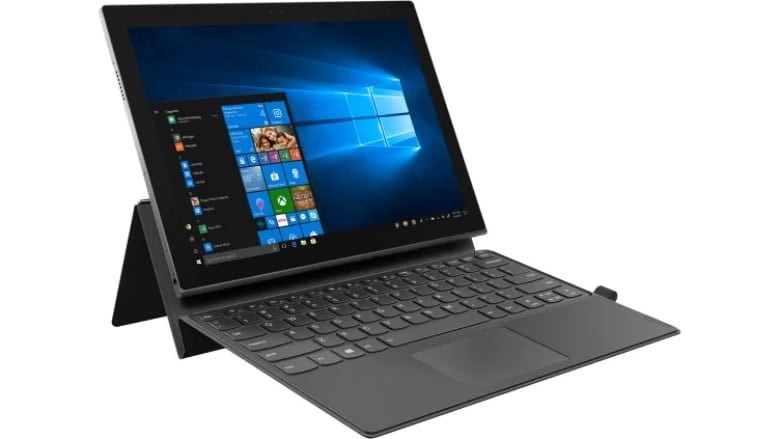 Microsoft and Qualcomm joined forces last year to create a new breed of 2-in-1 PCs, the first generation of which is based on the powerful, quiet and energy-efficient Snapdragon 835 processor.
Lenovo is finally following Asus and HP's suit in commercially releasing its rookie "Always Connected" effort, which typically costs $899. But while Amazon and the US Microsoft e-store have the Miix 630 tablet/laptop hybrid currently listed at the "normal" price, there's a $90 instant discount you can score on the manufacturer's own website.
In addition to permanent (LTE) connectivity, the Lenovo Miix 630 also has versatility, flexibility, productivity and long battery life going for it. The 12-incher can purportedly last up to a mind-blowing 20 hours on a single charge, while packing a decent 4GB RAM and 128GB SSD.
Its relatively spacious display sports a respectable FHD+ resolution (1920 x 1080 pixels), and Windows 10 S technically runs the software show with some obvious limitations, although you're free to upgrade to Windows 10 Pro within the first 180 days of activation.
The detachable keyboard is pretty standard, and the Lenovo Miix 630 even comes with a bundled "Active" pen, as well as an array of ports, including USB Type-C, a 4-in-1 card reader, headphone jack, and nano SIM card slot.
Don't forget Sprint is willing to give you free unlimited data all year long, although you obviously don't have to accept that offer if you don't want to. This is by no means a carrier-exclusive product, with truly global LTE support in tow.