Motorola A1200 Moto PDA Phone
This is the new launch phone from Motorola and is called the A1200 Moto PDA that runs on Linux, this phone has a 2.4 inch touch screen which is great plus comes with a 128MB memory for storage. The CPU within is a Xscale PXA270 that is compatible with the office suite, so what else has the Motorola A1200 got, for starters it has the MSN Messenger integrated a 2 Mega Pixel camera and a cool feature where it can scan business cards with the camera and stores them in the contact section in the phones memory.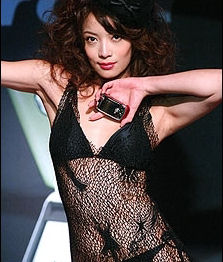 Bluetooth enabled and A2DP support. This is a nice PDA mobile business phone that we give the thumbs up for. The picture at the top shows 2 colours but there is also a black one.
Buy Here –
– Carphone Warehouse (pay as you go)
– Carphone Warehouse (Monthly)
– Play.com
– eBay UK
– eBay USA