Samsung SGH T509 Phone
The Samsung SGH-t509 which is released for T-Mobile is ready for it a mere 9.8mm thick or should we say only 9.8mm thin, this phone will be released for the US market but will surely be coming to the UK in time you just got to be patient by friends. This mobile phone boasts a 256K colour screen which is great for streaming videos and for viewing pictures with the built in camera.

T-Mobile have EDGE network which allows access to browse plus downloading data files at very fast speeds that the old school GSM phones.

This phone believe or not is slimmer than the top rated Motorola RAZR and SLVR , the VGA camera gives you clear pictures with superb zoom facility and has a one touch video capture and playback.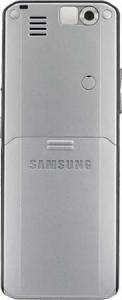 This Samsung phone comes with Bluetooth and T9 for text messaging.