Sony Ericsson J230i Low End Radio Phone
This is a phone designed by Sony Ericsson as a low end phone and what we mean by that is that it is an easy to use mobile phone with the normal features such as polyphonic sounds with 32 voices, 500KB of memory and 65K colour STN screen with 128 x 128 pixel resolutions.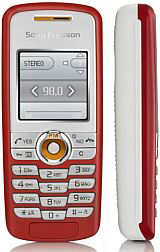 To use the messaging or shall we say to text a message has got to be the most simplest ways of doing it and we mean simple, it does have a built in FM Radio which isn't bad considering it is a simple phone.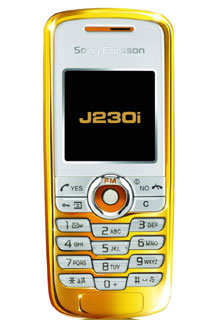 Features/Specs –
– GSM — 900, 1800
– 102 x 44 x 18mm
– 84.5 grams
– Wallpapers
– Wallpaper animation
– GPRS
– Fast Port
– MMS and SMS messaging
– FM Radio
– Built in games
– Polyphonic ringtones
– Melody composer
– WAP 1.2.1
– Predictive text
– Calendar
– Calculator
– Phone book
– Tasks
– Alarm clock
– Speaker phone
– Stopwatch
– Timer
– Navigation key
– Vibrating alert
– Up to 6 hours talk time
– Up to 300 hours standby
Is this the phone for you or is it too boring? Please post all your comments below.