Nokia 8801 Stainless Steel Luxury Phone
The Nokia 8801 is a sexy, classy and luxurious mobile phone that has been designed using very high end materials, with the body being made from stainless steel and the glass being reinforced you know you are getting a decent mobile phone from Nokia. This is a slider phone which has quality in mind.
The Nokia 8801 is slim bodied stainless steel marvel with generous features like Bluetooth, FM Radio, EDGE and good speakerphone plus a SVGA camera with high resolution display.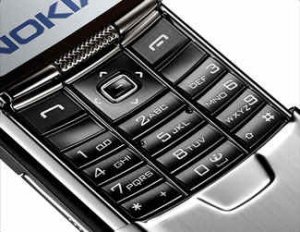 Nokia used watch makers techniques whilst designing this phone because they used techniques such as injection molding on the function keys and the display glass is reinforced and very strong indeed plus is scratch proof plus Nokia is etched on the back which is chemically done.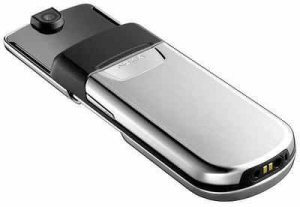 The tasty gets tastier, the slider mechanism is totally awesome and this is down to the stainless steel bearings the movement works smoothly and the feel is amazing and all this luxury to reveal the keypad, seems like they want you to feel good and yes it does just that.
Nokia 8801 Features/Specs —
– 3D Graphic support
– Band – 850/1800/1900
– Games
– Bluetooth
– VGA Camera
– GSM & GPRS
– Infrared
– 65K Colours with 208 x 208 resolutions
– Wallpapers
– 23MHz Processor
– J2ME
– T9
– Voice Memo
– WAP
– EMS, MMS Messaging
– FM Radio
– Video Recorder
– Built In Speakers
– EDGE
– Alarm Clock
– Calculator
– Email
– Chat feature
– Vibrate
– Up to 180 hours talk time
– Up to 192 hours standby time
– Internet Ready
– 107 x 45 x 16 mm
– 137 grams
– 5-way Scrolling
– CSD
– EGPRS
– HSCSD
Good points — Very sexy and built with pure quality and luxury in mind and yes it does look fantastic.
Bad Points — Well not really bad but will say the price is a bit steep considering the features are not out of this world just the norm there, but then again this phone is nice to hold. Quite heavy.