Vertu Release Two New Racetrack Legend Phones
Way back in April 2006 we mentioned about then the new Vertu Monza and Silverstone Racetrack Legends Phones and we know now that they are very expensive phones but come on they are in a class all on their own they are very stylish to say the least. Now Vertu has just released 2 new editions to their Racetrack Legends collection by the name of Le Mans and Indianapolis Ascent's.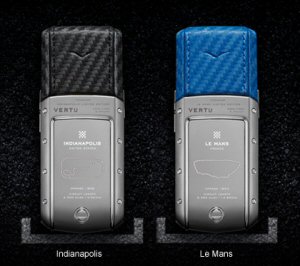 The phones are designed to look like fiberglass and they achieved this by covering the phones in specially treated leather, the Vertu Le Mans phone edition is blue and the Indianapolis edition is black.
We must tell you as well that Vertu are making a sexy box set which contains six Racetrack Legends Ascent's mobile phones which will include 2 unreleased models, the 2 are yellow and grey with the yellow being said to be named after the Monaco Racetrack.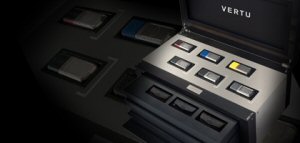 Are these phones sexy or what? please leave your answers in the comments area thank you.