Red Hot Motorola KRZR FIRE
The red hot Motorola KRZR FIRE is a thing of beauty and to look at really could set you on fire, damn the phone is just oozing with steam, this phone which is called the KRZR Fire is the brand new model handset that is replacing the normal black and blue colours and this one is a stunning metallic red.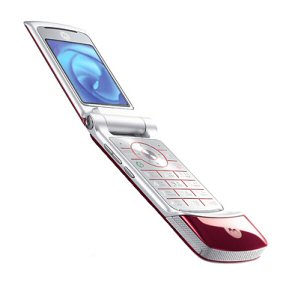 I am not too sure on all the specifications but what I do know is that the Moto KRZR Fire has a 2 megapixel camera plus Bluetooth 2.0 and yes a micro SD card slot, the styling of the phone is fantastic with the front of the phone hiding icons that you can press which is light activated similar to the Chocolate phone (come on everyone knows the Chocolate). You get an external display and internal display with the internal one being the main screen which is bigger, the internal screen is the same as usual on the other side of the flip part.
You also get a cool MP3 player, EMS, MMS and GPS, the phone has vibrating alert as well. The phone weighs 110 grams and the size is 103 x 44 x 16mm.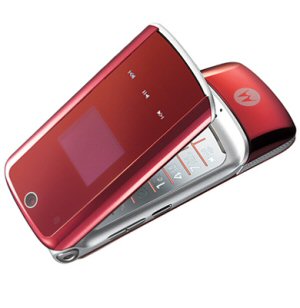 Sadly my Phones Review readers this phone is a Korean special for now but I can see this superb Red Hot Motorola KRZR FIRE coming to more countries sooner than you think (fingers crossed hey)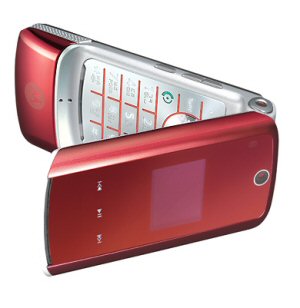 Buy all other MOTOKRZR mobile phones here –
—MOTOKRZR Pay As You Go Offers
Do you like the looks and style of the Red Hot Motorola KRZR FIRE? Leave all comments below please.