Sony Ericsson Bluetooth MBW 100 Fossil Watch
The Sony Ericsson Bluetooth MBW 100 Fossil Watch is technology at it's best which gives you the feeling your Michael Knight from Knight Rider which is cool, this is such a stunning futuristic timepiece which has both style and technology all rolled into one nicely designed watch what else could you ask for.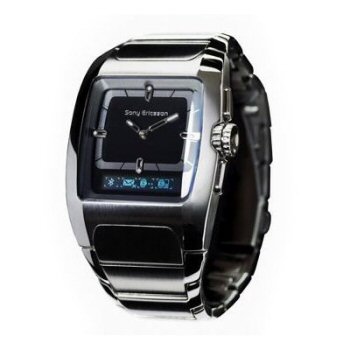 How about combining your mobile phone to your wristwatch which really means you can leave your handset in your pocket and let the Bluetooth MBW-100 watch do all the work, this means you can handle your calls with futuristic discretion. The way it works is that the Bluetooth MBW 100 Fossil Watch connects wirelessly to your mobile phone which in return displays the caller ID and message alerts as well onto your watch plus you can also reject unwanted calls and what's more you can control your music player too.
The Sony Ericsson Bluetooth MBW 100 Fossil Watch has an OLED display which is just beneath the watch face, the watch and phone Bluetooth works at up to 10 metres. The main body of the Sony Ericsson Bluetooth MBW-100 watch is made from stainless steel which is allergy safe while the fascia is a scratch resistant mineral crystal.
The glass has an anti glare coating which is good because this gives you minimal reflection on the fascia plus you get quartz movement for great and exact time keeping. Solid wireless Bluetooth 2.0 link to the phone means great connection and wireless control of the phones music player is really good on its own without all the other amazing things it does.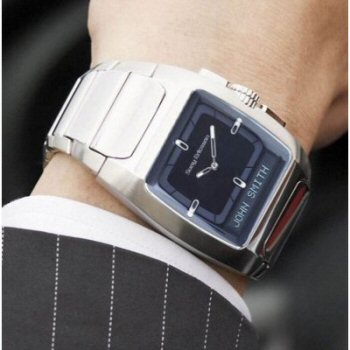 The watch will also alert you with a warning if you are out of range from your mobile phone, so all together you get a watch that has caller ID, SMS alert, reject caller phoning you and control of your music without touching your phone now that's what I call technology.
What are your views on the Sony Ericsson Bluetooth MBW 100 Fossil watch?