Create a Phones Review YouTube Video Competition
Create a Phones Review YouTube Video Competition is all about you showing off your stuff, as we all know YouTube is the most successful website on the internet for making videos and uploading them for millions of people to see and this is where you can shine and show us and millions of our readers your talents.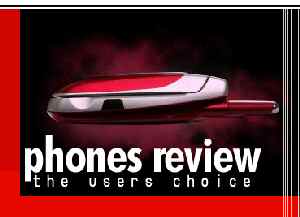 Basically the competition is simple all we want you to do is create a video about Phones Review being it funny, scary or anything else you want it to be. When you make the video about phones review you can have our website on the video with mobile/cell phones incorporated anyway you want.
On the video add www.phonesreview.co.uk either at the beginning, middle or end of the video and be inventive we would love to see what you come up with. This is all for fun to see what you are made off and you never know you could win the chance to get your name mentioned on our site and we will declare who the winner is.
Basic Instructions —
1) Visit www.youtube.com
2) Make a video about www.phonesreview.co.uk
3) The video can be animated showing phones or it can be you reviewing a phone and or it can be a mini movie try adding music as well be good to see what you come up with
4) Remember to add www.phonesreview.co.uk in the movie so people know where to come
5) Once you have made the video and have uploaded it on YouTube please place a link on this posts comment section of the page where the video is on YouTube
6) Oh last but not least REMEMBER have fun and be inventive
So have you got what it takes to make a very cool YouTube video about Phones Review – DO NOT forget to leave url link below of the page the video is on witin YouTube.