Nokia N76 A Sexy N Series Phone
The N76 is one of the latest mobile phones in the N series from giants Nokia and to tell you the truth I very much like it, you can control this phone from either the front or on the other side of the flip lid. The Nokia N76 runs on the popular platform called the Symbian platform which let's a device handle basic functions of the phone plus the advanced apps as well.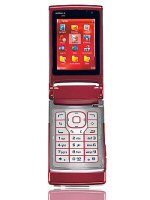 The looks and style of this handset in stunning and that is down to the high quality metals used and shiny glass just so glossy I do like the gloss, you get up to 26 MB of internal memory but you can expand up to 2GB with the SD Card plus there is a 2 megapixel camera with up to 20 times digital zoom and you can make video calls with the QVGA video camera as well.
Some cool features on the N76 phone is that you can access your best internet sites and services using the Nokia Browser with Mini Map included, the main TFT display which is beneath the flip side is 2.4 inches with 240×320 pixels with up to 16 million colours and the external TFT display is 1.36 inches with 160×128 pixels with up to 262k colours.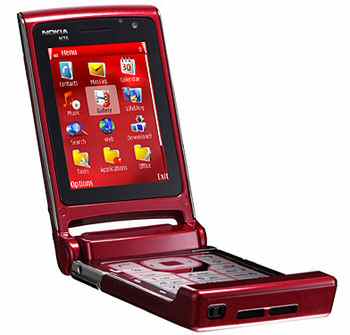 Other features on the Nokia N76 —
– Series 60 3rd edition
– Symbian OS version 9.2
– supports SMTP, IMAP4, POP3 protocols
– Push to talk
– Key on cover for quick music playing and picture taking
– LED Flash
– Video Camera with 15 frames per second with 4x digital zoom
– MMS, email, Chat, Video streaming, sharing, downloading, Picture messaging and editing
– Music player that has equalizer and play list functions
– supports MP3, WAV, MIDI, AAC, eAAC, eAAC+, WMA and M4A formats
– RealPlayer Media Player
– FM Radio
– Java SDKs and C++
– Javaâ"¢: MIDP 2.0
– Games
– Mobile search
– Bluetooth 2.0
– Calendar, notes, Microsoft Outlook and Outlook Express, to-do lists, Lotus using SyncML and contacts
– Calculator, clock and converter
– Integrated hands free speaker
– Voice recorder
– wallpapers
– screensavers
– Weight: 115 g
– 106.5 x 52 x 13.7 mm
– Up to 120 minutes with WCDMA
– Up to 165 minutes with GSM
– Up to 8.5 days with WCDMA
– Up to 8.5 hours with GSM
When you buy this phone you will get in the box —
– Nokia N76
– Quick start guide
– Nokia DKE-2 USB cable
– User guide
– Charger
Do you like the Nokia N76? Leave all replies in the comments section below —
Source via — Mobile Gazette
View all Coming Soon Nokia phones at The Carphone Warehouse.