LG Prada KE850 is Phone of the Day
The all new LG Prada KE850 is Phones Review Phone of the Day and this is because well come on look at it, do the words classy, sexy, stylish and fashionable come to mind and being LG and giants Prada launching this world's completely touch screen mobile phone makes it even more interesting. They say this is the worlds first completely touch screen phone but is this true because the Apple iPhone is a completely touch screen phone as well we will let you be the judge of that.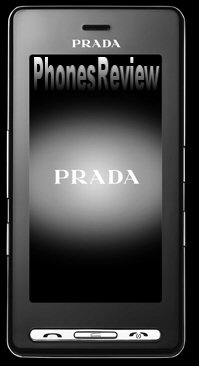 The LG Prada KE850 is nether the less a very nice phone and comes with a fully touch screen, media player and video player plus other features include a 2 megapixel camera and Bluetooth 2.0, there is also USB 2.0 plus USB mass storage.
Other LG Prada KE850 Specifications —
– Music Multitasking Messaging
– MP3, ACC, ACC+, WMA, RA Music Player
– Macromedia Flash UI
– MPEG4 Video Player
– ppt, doc, xls, pdf, txt Document Viewer
– EDGE Tri-Band
– Micro SD Expansion Slot
– 98.8 × 54 × 12 mm
– Weighs 85 Grams
The only downside to this phone is that it does not have internet capabilities and it is not 3G but hey we can work around that, the price is going to be around about £400 but that does not matter seeing as a Prada handbag could cost you that much.
The LG Prada KE850 will be on the market late February 2007 here in the UK
Phones Review would like to know have we made the right choice to make this Phone of the Day?
Source via — LG
If you want good deals on all other LG mobile phones then CLICK HERE