Samsung Ultra Edition 5.9 Makes Phone of the Day
Samsung Ultra Edition 5.9 Phone is so slim and the reason for the 5.9 is simple enough because the 5.9 means 5.9mm did you get that 5.9mm now that is thin and if these phones get any thinner then I can see amazing things. Samsung already had the X820 which was a slim 6.9mm so they had to try and beat that and now they have with 1mm knock off giving you the ultra edition 5.9.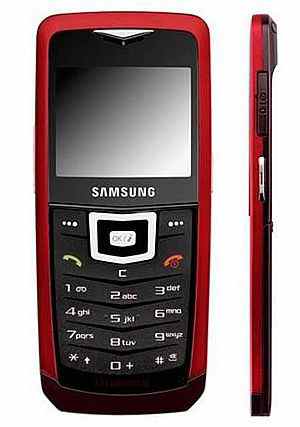 This is the world's slimmest phone but it still packs a punch on the inner side for example they have put a 3.2 megapixel camera in it, the phone is tri-band Bluetooth and 80MB of onboard storage.
Not so sure when the release date is but I have been told it will be sometime March 2007 if this is true then great.
If you love the Samsung then check out Samsung phone deals here –
Carphone Warehouse (MONTHLY)
Carphone Warehouse (PAY AS YOU GO)
So is this phone for you my mobile lovers?