Motorola Z6 and Z8 Revealed Exclusively
Motorola are bringing out 2 new phones of which I have information on one of them but the other one seems a mystery, the first one on the list is the all new Motorola RIZR Z6 which looks well quite nice actually but I will let you be the judge of that.
The Motorola RIZR Z6 of which the pictures are below is apparently fitted with the best enhanced music experience which has Windows Media Player 11 so far so good, the integrated music player supports formats such as Windows WMAv10 plus Janus DRM, WAV and XMF and also NB.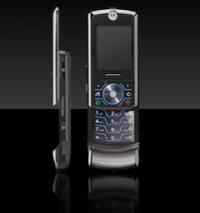 It has USB 2.0 which is great for very high speed transfers and also has a 64 MB of built in memory and a 2GB MicroSD card (removable) the Motorola RIZR Z6 has a good look boasting the mirror finish and must say does look good but then everyone has a different opinion. Take a look below for more specs.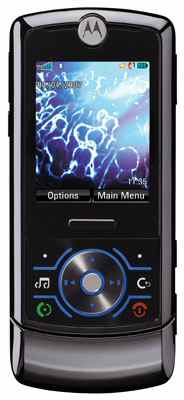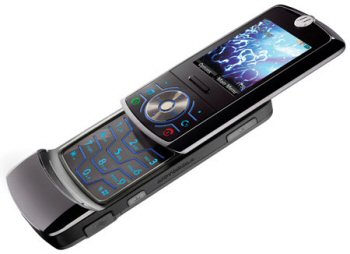 Other Motorola RIZR Z6 Specs —
– 320 x 240, 2 Inch 262K colors TFT display
– 2 Megapixel Camera with Viewfinder (landscape)
– Enhanced chipset & Enhanced user interface
– Linux operating system that incorporates kJava
– MPEG 4 3GPP, h.263 Video capture and playback
– MMS, SMS, IM and Email/POP3 messaging
– Air Flight Mode
– Quad-Band (GPRS/EDGE)
– Talk Time: 180-420 minutes
– Standby Time: 200-400 hours
– 105x45x16.2mm
– 105g
Now for the Motorola Z8 which personally looks ugly but hey who am I, the main part of the phone is black but what is all that green about. All I do know is that it has a front facing camera and that it is apparently 3G but other than that have got no clue about the specs and or release date but I will keep you posted. If you get information on the Z8 before I do then please do let us know.
Motorola Z8 Picture –