Samsung SPH P9000 Mobile Phones Coming Soon
The all new mobile phone from Samsung is coming soon and they expect the Samsung SPH P9000 to be launched in Korea first in the first half of 2007 then if popular there then can see it coming to all other countries without a doubt. This mobile phone is more than just a mobile phone.
The Samsung SPH P9000 that has high technology and very high end performance to boot, the design is the first noticeable thing you will easily recognize with its triple folding design. The SPH P9000 features WiMAX technology which gives you wireless access to the Internet plus it will have a 1.3 megapixel camera and you can also watch videos.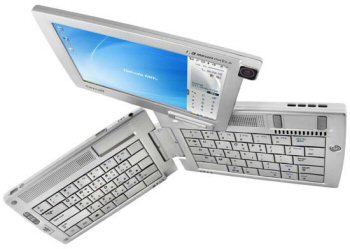 This Samsung mobile phone has a 5 inch WVGA display which is just brilliant and with Bluetooth wireless technology will enable you to transfer files with high speed connectivity.
Other specs —
– MP3 Player
– 30 GB of Storage
– Mobile WiMAX / CDMA 1x EV-DO
– 1GHz (Transmeta) CPU
– QWERTY Keyboard
– Mini USB
– Extended I/O Pack
– Bluetooth with BT Messenger
– 143 x 92 x 29.7 mm
– 560g
Please subscribe to our Feed for up to date reviews on this mobile phone and all other phones plus news and lots more. SUBSCRIBE TO FEED HERE