The all New Micky or is it Mickey Kuso Mobile Phone
The title is like that on purpose and the reason for this is because they have named the phone "Micky" when in fact Disney spells that name "Mickey" so why have they misspelled the name (who knows). The all new Mickey/Micky phone from Omnipotence.
The Micky Kuso is a stunning little phone but you must know apparently they are only pushing out 130 of these little beauty's, the Omnipotence Micky Kuso 10mm mobile phone features a 1.3MP camera and Bluetooth 2.0 plus a microSD card slot for extra memory, light touch audio and video controls.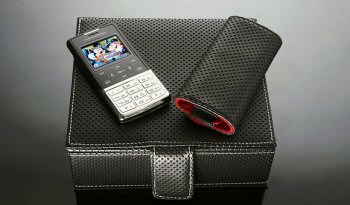 Now because of the Disney theme you will see on this handset bright colours and nice icons with stunning Disney wallpapers to boot.
Source — Engadget