LG SV260 Korean Phone Aimed at Business Men and Women
The stylish LG SV260 premium folder phone is aimed at business men and women and has applications to prove it, this LG mobile phone is pretty unique with a function called the Motiquette function and it is this feature that allows you to communicate with a caller via SMS when receiving an incoming call during a meeting. The other cool feature is that you can record meetings and record voice notes with the Voice Note feature.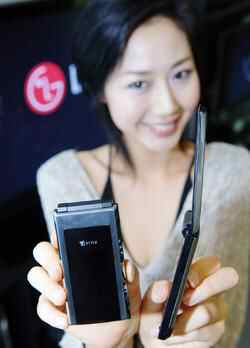 Getting impressed yet? Well there is more. Not only has it got the Voice Note feature it also has a feature called the Voice Secretary which reads out aloud text messages and schedules, the LG-SV260 mobile phone also has a cool feature where you can magnify the small print which is good for those who cannot read small letters. How about an electronic dictionary or a 1.3 megapixel camera, there is also 521 MB of memory on board a text-to-speech system as well plus, MP3 playback, subway maps, stop watch and 2 inch LCD display.