Is the Sharp GX29 Mobile Phone Sharper than the rest?
Sharp are not like the big boys you know like LG, Samsung, Nokia and so forth but must say this is not really bad at all, not our cup of tea but then again you may like coffee. The Sharp GX29 mobile phone is a flip phone that looks ok really.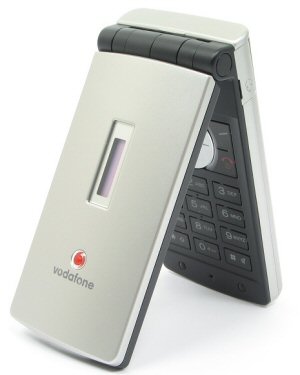 The GX29 has a 1.9 inch TFT LCD, it has a VGA size built in camera (480×640 pixels) where you can edit and manipulate pictures plus you can adjust the magnification with the 1X, 2X, and 4X digital zoom functions. There is also a built in video to record video clips with audio up to 95KB (ah ah that's big NOT).

Other Sharp GX29 Mobile Phone Features —
– MMS
– Email (POP3) Access
– Javaâ"¢ MIDP2.0+VSCL1.1*1 Compatibility
– Bluetooth and USB compatible
– Talk Time up to 210 minutes
– Standby time up to 250 hours
– Personalize your phone with WAP site downloads
What are your views on the Sharp GX29 Mobile Phone?