Cream with mobile Strawberries is a Vertu
Everyone knows that when having strawberries you have got to have cream with them and this is what Vertu has done. Vertu are rolling out two new phones of which one is strawberry like texture and colour and the other yes you guessed it cream. I would love to know who are buying these expensive phones because it beats me.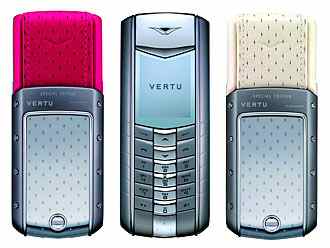 Yes these Vertu mobile phones are all hand made and are of top quality but the prices do no comprehend the phone itself. The 2 new phones are basically pink and white but hey they did need a name so how about strawberry and cream, quite fitting really. These mobiles will be coming your way around about June you Vertu lovers.
If you own a Vertu mobile phone please do let us know what you think of them?