Motorola MOTOKRZR K1m Fire can you handle the heat
The new Motorola MOTOKRZR K1m Fire has got to be one of the hottest mobile phones on the market at the moment, or shall I say one of the hottest we have seen in a while, now we know why they have called it the Fire. Not only are you getting stunning looks but you are getting a multimedia package in one little handset.
Can you handle the fire; the heat is on Phones Review readers. The MOTOKRZR K1m Fire is on fire without a doubt because it is crossed between craftsmanship and functionality which gives you more than just your average mobile. The Motorola K1m features a 1.3 MP camera and GPS capabilities plus much more shown below.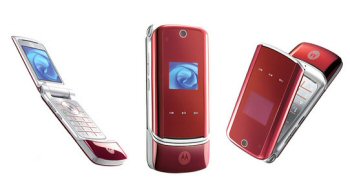 More Motorola MOTOKRZR K1m Fire Specs —
– Bluetooth
– microSD Card Slot
– 1.9 GHz CDMA PCS I 800 MHz CDMA
– EVDO Digital Only
– 5-way navigation Key
– TTY compatible
– VCAST Music and Video Service
– Hearing Aid Compatibility
– Calendar, Alarm Clock, Calculator, World Clock and Notepad
– MP3 and WMA Music Formats
– Mobile Web 2.0 & Get It Now® Capable
– Broadband Access Connect
– VZ Navigator through Get It Now
– Integrated speakerphone
– VoiceSignal – Advanced Speech Recognition
– Text Messaging, PIX-FLIX Messaging, Mobile IM, Email and Chat