New Motorola RAZR 2 V8 Mobile Phone Review & Specifications
Class is what this phone is all about and should not be mistaken for a Motorola V3 type phone, the Motorola RAZR 2 V8 is in a world of its own and part of the RAZR series this 11.9mm mobile has many smarter features than any other Motorola handset on the market, for example the ARM II processor.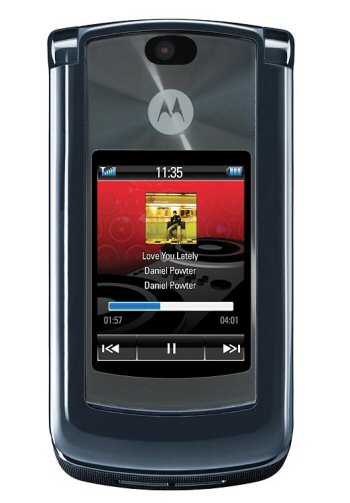 The RAZR2 V8 has a stainless steel frame and a very large external display and to help you out even more the phone features a colour screen so that you can control your music with touch input controlling plus texts and more. For music it has Windows Media 11 and you can get more storage with the help of 2GB which in out terms is about 1,000 songs which oh yeah you can download at a fast rate via micro USB 2.01.


Motorola RAZR 2 V8 Specifications —
– GSM Quad, EDGE Class 12, GPRS Class 12
– Display: 2.2" 320×240 TMR 262K/2.0" 320×240 TFT 262K
– Stainless steel frame
– 2.0 megapixel camera
– Speech recognition
– Touch music keys on the front
– Windows Media® 11
– 420MB of end user on-board user memory5 or 2GB memory
– HTML Opera browser
– Pre-loaded games
– MotoSyncâ"¢ — Synchronization of your corporate Email, Calendar or Contacts
– Micro USB 2.0
– Talk Time: up to approx 500 minutes
– Standby Time: up to approx 280 hours
– 103 x 53 x 11.9mm
– 117grams
Source — Engadget Mobile