HTC Touch is in fact the Elf: Is this the best one yet?
There are many blogs out there chatting about the new HTC Touch and we did a review HTC Touch, we have already said that this phone is actually codenamed the ELF, this phone is already available in the UK and is a little stunner that is already getting into the hearts of many mobile phone lovers. Below are some of the specs again just so you know.

– 99.9 x 58 x 13.9mm
– 112 grams
– 64MB RAM
– 128MB ROM
– 1GB microSD storage card included
– 2.8″ LCD touch screen with backlight
– 240 x 320 dots resolution with 65,536 colours
– Up to 200 hours standby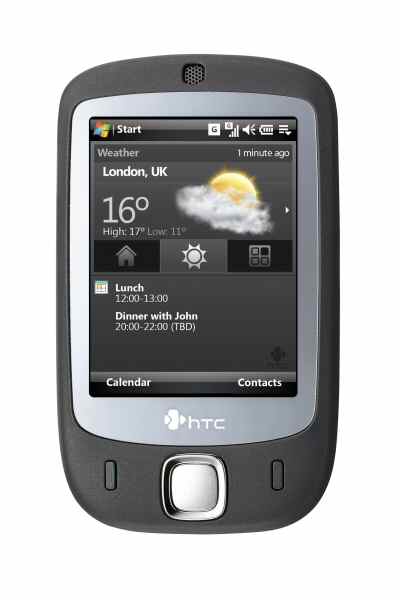 – Up to 5 hours talk time
– 2.0 mega-pixel CMOS colour camera
– Windows Mobile 6® Professional
– Direct Push Email
– HTML email support
– GSM/GPRS/EDGE Tri-band: 900, 1800,1900, Wi-Fi®: IEEE 802.11 b/g and Bluetooth® 2.0
Now please answer this question — Is the HTC Touch the best model yet?