Sony Ericsson K530 in selected markets from Q3 2007
The Sony Ericsson K530i is a stunning 3G slim phone that works very well when it comes to full and fast access to the Web and with specifications (full list below) such as a 2 megapixel camera and cool features such as weather forecast, entertainment and news makes this a mobile phone well worth thinking about.

The K530i is also compatible with the new GPS Enabler HGE-100 which means plus your mobile phone will turn into a personal satellite navigation system. Full Web browser, Push email in a 14mm slim phone plus full RSS feed capabilities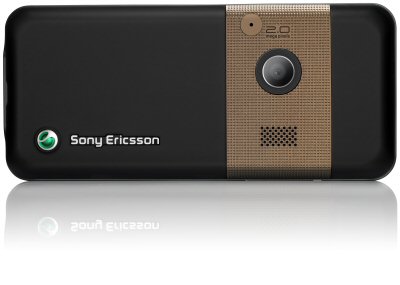 Shoot, blog, share
The 2 megapixel camera on the K530 boasts a x2.5 digital zoom and video recording capabilities. With support for picture blogging, you can snap and share magic moments instantly. Upload your pictures to your blog site at 3G speeds to keep your friends and family posted. There's 16MB onboard storage, enough for you to build-up your own photo album of personal favorites. As your photo and music libraries grow, so can the K530's memory, thanks to support for Memory Stick Microâ"¢ (M2â"¢).
Goodbye to boredom
The K530 is so versatile it looks good anywhere, from the bar to the boardroom. Whether as a work tool or your social organiser, it opens up a true Web browsing experience at broadband-speed. There's an FM Radio and Java games engine for those spare moments, or you can download and buy music on-the-go with PlayNowâ"¢. You can even identify those songs you don't know with TrackIDâ"¢, the music recognition service that has proven so popular with users on the Walkman® phone range.
The K530 is a UMTS 2100 and GSM/GPRS 900/1800/1900 phone and is available in Warm Silver in selected markets from Q3 2007.

Sony Ericsson K530 Specifications –
– UMTS 2100 – GSM/GPRS 900/1800/1900
– 2 megapixel camera
– 2.5x digital zoom
– Picture blogging
– Video recording
– Bluetoothâ"¢ stereo (A2DP)
– Media player
– Music tones
– PlayNowâ"¢
– TrackIDâ"¢
– RSS feeds
– Access NetFrontâ"¢ Web browser
– Polyphonic ringtones
– Speakerphone
– Vibrating alert
– Video calling
– Email
– Picture messaging (MMS)
– Predictive text input
– Sound recorder
– Text messaging (SMS)
– Navigation key
– Picture wallpaper
– Wallpaper animation
– 3D games
– Java
– FM radio
– Video streaming
– Video viewing
– Alarm clock
– Calculator
– Calendar
– Flight mode
– Notes
– Phone book
– Stopwatch
– Tasks
– Timer
– Bluetoothâ"¢ technology
– Modem
– Synchronization
– USB mass storage
– USB support
– 102 x 46 x 14 mm
– 92 grams
– 2 inch Screen – 262,144 colour TFT – 220 x 176 pixels
– Phone memory: Up to 16 MB
– Memory card support: Memory Stick Microâ"¢ (M2â"¢)
– Talk time GSM/UMTS: Up to 9 hours/Up to 3 hours
– Standby time GSM/UMTS: Up to 395 hrs/Up to 395 hours