Vodafone v1415 HTC VOX Smartphone
Vodafone also made available the HTC Vox as Vodafone v1415 and is a smartphone; it has a slide out QWERTY keyboard and runs Windows Mobile 6 Standard Edition. The phone is very nice to work with and have had no trouble with it at all, but I guess a few of you have (if you have we want to hear from you).
The vodafone v1415 also has features that include a 1.9 megapixel camera, WiFi connectivity plus Bluetooth. You must know that this phone does NOT have touch screen.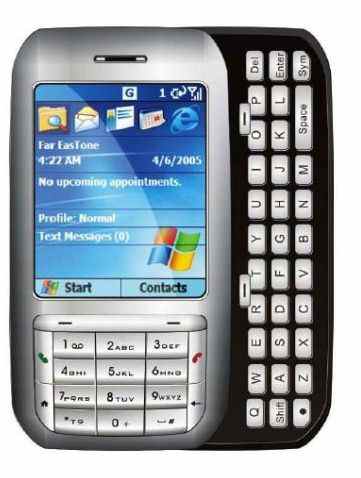 Vodafone V1415 Specifications –
– Windows Mobile 6 Standard
– 32bit Texas Instruments OMAP 850
– 201 MHz CPU Clock
– 128 MB RAM
– 64 MB Hard Disk capacity
– 2.4 Inch color transflective TFT Display – 240 x 320
– GSM850, GSM900, GSM1800, GSM1900
– CSD, GPRS, EDGE
– 64 -chord melody
– Vibrating Alert
– Slide-out QWERTY-type keyboard, 37 keys Directional Pad: 5 -way block Jog / Scroll Wheel
– SDIO, microSD, TransFlash
– RS-232 , 115200bit/s
– USB 2.0 client, 60Mbit/s , USB Series Mini-B (mini-USB) connector
– Bluetooth 2.0
– Wireless LAN 802.11b, 802.11g
– Built-in Digital Camera
– CMOS Sensor Camera, 1.9MP
– 50 x 101.5 x 17.7mm
– 140 grams
Source — Into Mobile