Sexy Paris Hilton Blackberry Phone Picture
Paris Hilton is famous for her unique custom made Sidekick, but as you see here the controversial female celebrity is holding the Blackberry 8700 (well that's what it looks like to us. This picture shows Paris wearing white top and black bottoms with a black and white polka dot belt, she is also carrying a red bag.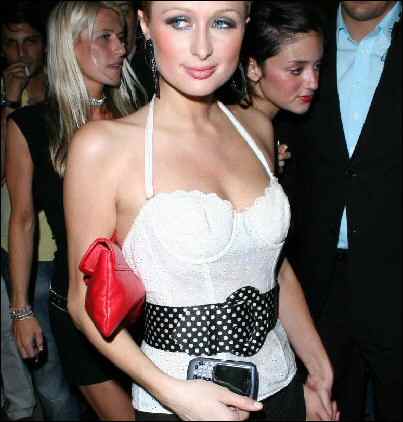 So she has here the Blackberry 8700 and she also has the Sidekick, but the question is "What is the best, the Blackberry or the Sidekick? If you want to chat about Paris Hilton about anything feel free by using the comment section below.