Kyocera Lingo M1000: Is it better than the Strobe K612?
The Kyocera Lingo M1000 is in fact the updated version of the Strobe Switchback but our question is "Is it better than the Kyocera Strobe K612? Have a little think about this question then answer below, in the mean time what is the Kyocera Lingo M1000 all about. Well other than the Kyocera M1000 being thinner and lighter with a sense of more style in the hand we still think it is an ugly phone.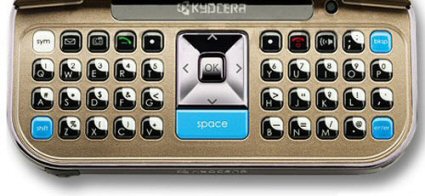 The Kyocera Lingo M1000 seems like it comes in two models which are M1000-2X0 & the M1000-2J0 and the reason we say this is because these mobile phones have been FCC approved, FCC ID OVFKWC-M1000-2X0 Approved Jun 15, 2007 and the OVFKWC-M1000-2J0 Approved Jun 18, 2007.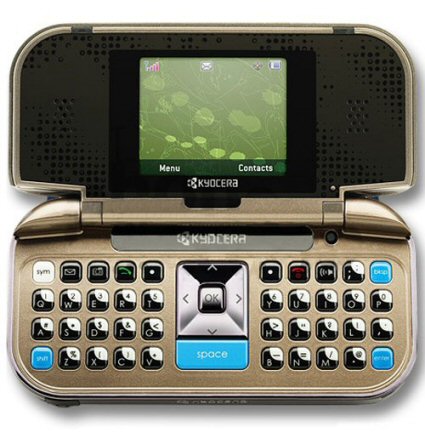 Kyocera Lingo M1000 Specifications –
– CDMA 850 / CDMA 1900
– Bar flip-open sideways keyboard mode
– Flashlight
– A-GPS
– Digital TTY/TDD
– Hearing Aid Compatible Rating: M4, T4
– English and Spanish Languages Supported
– Front External TFT Display – 262,000-color – 128 x 128 pixels – 1.5 inches
– Internal LCD Display (Colour TFT/TFD) – 262,144 colour – 160 x 128 pixels – 1.8 inches
– Polyphonic Ringtones
– Vibrate
– HFP, DUN, OPP Bluetooth
– PC Sync
– plus email, street addresses, URLs and notes
– Picture ID & Ringer ID
– speaker-dependent plus voice digit dialling
– Custom Graphics & Custom Ringtones
– Data-Capable
– WAP 2.0
– eZiText Predictive Text Entry
– volume and camera keys
– Split QWERTY Text Keyboard
– IMAP, POP3 Email
– EMS, Picture Messaging, MMS
– 1+ megapixel Camera with LED flash & multi-shot, self-timer
– Alarm
– Calculator plus tip calculator, Calendar, To-Do List, Voice Memo
– Games
– Voice
– Headset Jack (2.5 mm)
– Speaker Phone
– 100 g
– 100 x 50 x 20 mm
– 150 hours Standby
– 3.25 hours Talk time
Source — Product Reviews