NTT Flet's VP2000 XGA Touchscreen Videophone: Love it
Oh yes and oh bloody hell all in one sentence, what the heck are we going on about your thinking. We get so peed off just like millions of you do when someone brings out a new gadget but we never get to see it, well for quite some time anyway. Japans NTT have just developed a brand new video phone which is the Flet's Phone VP2000, this new videophone has a 12.1 inch XGA touch screen which you can use to access emails, browse the internet, news, memos and voice/video calls and so much more.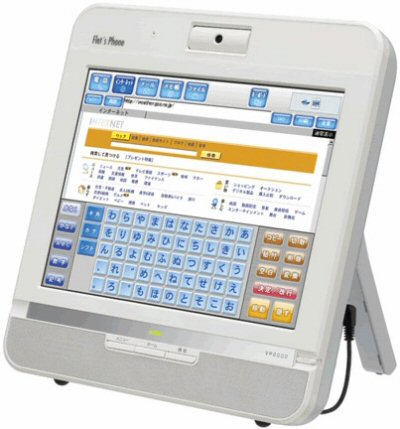 This is kind of hurting me writing this because I just love it and want it. The VP2000 videophone has a built in webcam and includes a USB port as well as RGB and RCA outputs. These little cuties are ¥62,790 (about $513) but if you are an OAP you will get one for ¥57,540 ($470).
Source — Akihabara News