LG Wave AX-380 Mobile Phone: Does the ugly stick need to come out?
The LG Wave AX-380 is a mobile phone that well basically is boring, all I want to know is "does the ugly stick need to come out? The LG Wave AX380 is a mid range phone which runs on CDMA 850 / CDMA 1900 and as Phone Scoop have said has some upgrades to that off the AX-355. Personally not my cup of tea really but hey everyone to their own I guess.
Ok it has a card slot and it has a camera, you can also play music; but come on nothing majorly special here, all in all may sort some and definitely will not suit most who love high tech.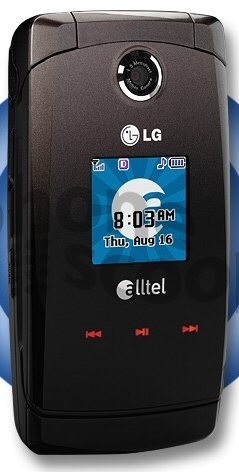 LG Wave AX-380 main Specifications —
– CDMA 850 / CDMA 1900
– 3 hours Talk Time
– 200 hours Standby
– LCD (Color TFT/TFD) Display,262,144 (18-bit) Colours, 176 x 220 pixels Resolution
– Phone Book Capacity – 500
– A-GPS & sGPS
– Digital TTY/TDD
– Hearing Aid Compatible Rating: M3
– Multiple Languages
– External Display – 65,000-color TFT LCD/96 x 96 pixels
– Polyphonic Ringtones
– Vibrate
– Bluetooth
– USB
– Picture ID & Ringer ID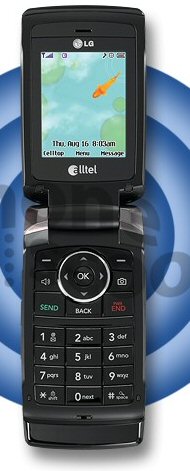 – Voice Dialing speaker-independent
– Custom Graphics & Custom Ringtones
– Data-Capable
– Flight Mode
– WAP / Web Browser
– T9
– Side Keys
– microSD (TransFlash) Memory Card Slot up to 4 GB
– EMS / Picture Messaging, MMS
– Music Player supporting MP3, WMA, AAC, AAC+
– external touch controls / playlists / equalizer
– 1+ megapixel Camera
– self-timer, multi-shot, night mode, brightness, white balance controls
– 1 hour Video Capture
– QCIF resolution
– Alarm, Calculator, Calendar, Voice Memo
– BREW
– Games
– Headset Jack (2.5 mm) Yes
– Speaker Phone
– 94 g
– 89 x 49 x 23 mm
Source — Phone Scoop