LG CU575 Trax HSDPA Phone Update: AT&T Launch
There were a few bugs which have now apparently sorted and of which now LG have announced their plans to deliver their 3G LG CU575 called "Trax" to AT&T. The LG CU575 Trax 850/1900MHz 3.6Mbps phone is a nice clamshell or flip phone if you prefer to all it that which looks pretty stylish. The full specifications can be seen here and the full press launch announcement here.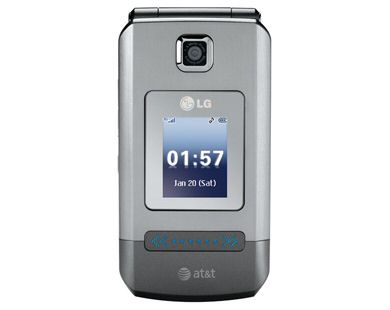 It is a quad band GSM phone of which is a great media player, you know a music phone which features a touch pad bar and of which touts up to 4GB of microSD expansion for your AAC, MP3, and WMA music files. Apparent with the joint press release it will be available on August 14th for $130 after mail in rebate and a 2 year contract.
If you know more about the LG CU575 Trax, please do share it with us. More pics below –