Samsung looking to patent two gaming phones: New Designs
Oh yes it looks like Samsung are heading into the real world of gaming and it is here they are looking at moving forward on this, Samsung have put forward patents for two new gaming phone designs. The two new US patents that involve game play orientated mobile handsets. The first patent shown below marked "Patent One" is described as a portable communication terminal for games and the display on this brand new design has a hinged flip that reveals a dual row numeric keypad which comes complete with phone navigational array when opened, there is also a gaming D-pad when the handset is closed, you will notice A and B buttons which are near the earpiece and of which are always visible.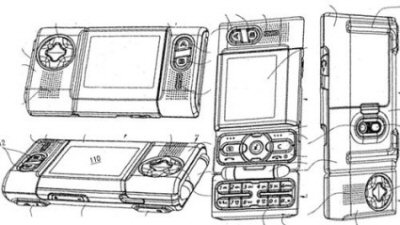 The second patent shown below marked "Patent Two" is a foldable keypad portable communication terminal which features several references to a hinge, which to me looks like a sliding type of some sort. On this design which I personally really like shows that the display swivels up and out of the way to display the cool looking numeric keypad, this keypad is hidden when playing games (pretty cool ah).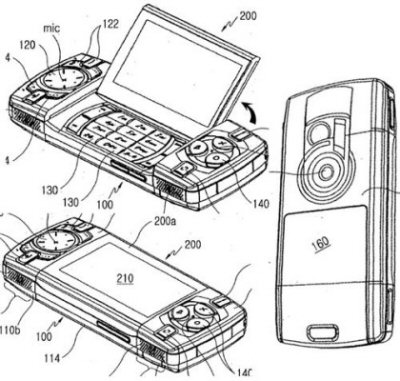 Send in all you comments on these stunning new patents from Samsung.