Nokia N95 shows Quake gaming: S60 3rd Edition FP1 released!
Gaming is always the nuts on consoles but 9 times out of 10 games on a mobile phones to me on a personal note is pretty flat a boring and not even worth playing, but things seem to be changing when it comes to mobile gaming and it seems my mind can change just like the rest of you.
Ok so the video clip which you can watch below shows that the mobile phone is a Nokia N95 and the game being played is the awesome Quake, we got this information via a forum showing that there is in fact Quake for S60 3rd Edition FP1 released! cool).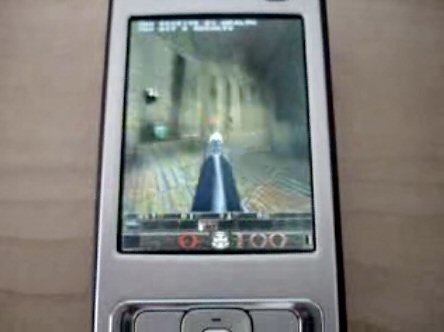 Watch the video below of Quake gaming at its best on a mobile phone, oh and answer this question – Can you make this game on a mobile phone into a multiplayer game?
Read – Download