Samsung F310 B&O Serenata mobile phone countdown teaser
Now I am not the one that likes surprises especially when I go to a website and see that there is a countdown of which today says 18 days to go, damn them people that make me wait. Seems to be that the Samsung F310 B&O Serenata mobile phone creators have a new creation in the pipeline and their teaser site proves this. This time round thou Samsung and B&O are calling it the Serenata.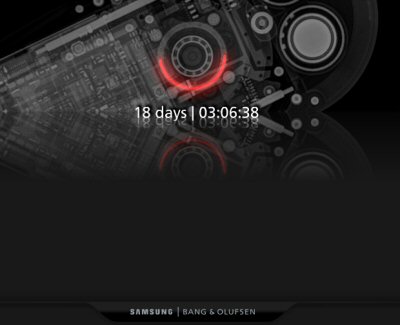 This new mobile phone looks like it is going to be much better than the beauty make up version last time, we know that Samsung can do wonders and with B&O together we can see something special.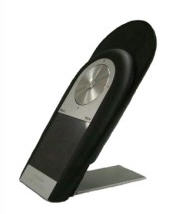 The Samsung's B&O Serenata will be a slider phone with an iPod-esque scrolling wheel on the front and will be called the Samsung F310, specs that may be included are GSM 900/1800/1900 (EDGE) + 2.1GHz UMTS (HSDPA 1.8 Mbp), 4 GB of memory, Mpeg4 player, 240×240 262K color Touchscreen, 109.5 x 63 x 19.7 mm and Mp3 player.
The FCC approval of this phone is proof and of which may see it hit the US sooner than later.
If anyone has pictures please do send them to us at mark@phonesreview.co.uk