Samsung F700 is really official on Vodafone: Available in Europe November
The cunning slider phone which goes by the name of Samsung F700 or Samsung SGH-F700 has officially been announced that it is going to be on Vodafone. The F700 which is an elegant mobile phone will hit the European market with Vodafone early November which is great news.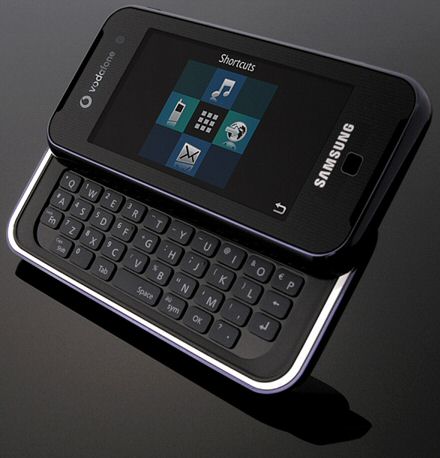 The Samsung F700 for those who do not know was first shown off at the 3GSM World Congress in February, the Samsung F700 boasts 3.6 Mbps data speeds which are under of course with Vodafone's 3G broadband (HSDPA) network to give you fast speed access to the internet and best of all faster music downloads (Schweet).
The Samsung SGH-F700 also features a 3 MP camera and a 3.2 inch 432 x 240 resolution touchscreen, HSDPA, microSD expansion slot and a QWERTY keypad which slides out, there is also Bluetooth 2.0, 263 / H.264, MP3, and AAC formats, USB plus so much more which you can see here.
Do you like the look of the Samsung F700?
More Info – akihabaranews