Samsung J610 slider phone for the Korean market
The Samsung J610 is another stylish model phone but apparently only for the Korean market as far as we know, this is a slicker sleeker phone from the Korean handset manufacturers. The Samsung J610 which you can for 235 EUR but you will be able to get this Samsung mobile phone for free with some kind of contract deal.
We are not too sure on the full specs as of yet but we will do, but what we do know is that it has Bluetooth and a 2 megapixel camera but NO 3G as far as we know. The Samsung J610 slider phone was shown off in Amsterdam.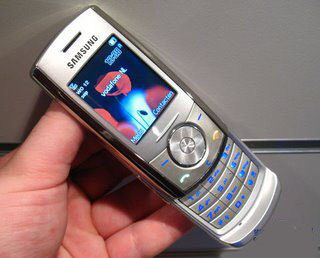 We will let you know more when we know more, but if you know more about this phone then we will be very happy with your information.