HP iPAQ 910 with Windows Mobile: so will AT&T handle it?
It seems that the sexy little number by the name of HP iPAQ 910 is going to AT&T but our main worry for all you in the American market is that the HP iPAQ 910 is a Windows Mobile device and we all know that the American market is not used to the array of these devices on any American carrier.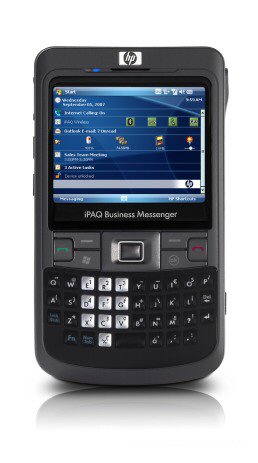 Oh well AT&T let us see how things go, all released at one time near each other soon are the Treo 750, Q Global, Tilt, BlackJack, SMT5700 and the Pantech Duo which are all pretty much every form factor or platform and even the price point is covered, and the all new sexy HP iPAQ 910 is in the same boat now. The HP iPAQ 910 device support for HSDPA 850 / 1900 seems a great move, do you not agree?
What do you think of the HP iPAQ 910 going to AT&T and will they be able to handle it?
Read – BGR