Iqua BH-702 Bluetooth jewellery phone accessory looks weird
I have come across a new Bluetooth accessory for your mobile phone which to me looks weird, but hey who am I to judge. The new Iqua BH-702 Bluetooth accessory is a piece of jewellery which ok has some features but will that be enough seeing as the looks are not that brilliant.
The Iqua BH-702 Bluetooth device itself does seem to have all the specs in the right corner thou such as featuring A2DP for your wireless stereo music and 7 hours music playtime and 9 hours talk time seems to push the right buttons.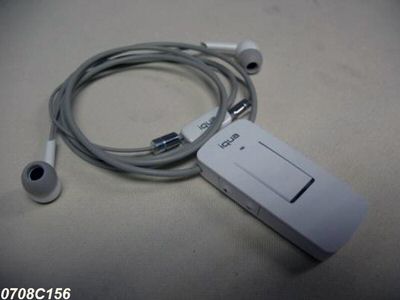 Other Iqua BH-702 Bluetooth pendant specifications include, 150 hours standby time and the fact that it hangs around your neck, my major thoughts are on the fact it hangs around your neck which means how far will the mic be from your mouth, and being that the mic is away from your mouth how much interference from the noise around you will it pick up? (Now there is a thought)
Please Iqua please do contact us with more information on this device and please give us the pricing and availability, this would be much appreciated.
To our readers – What do you think of the Iqua BH-702?