Stunning Ipevo Free-1 Black Freephone Skype VoIP Phone for only £24.99: Apple Mac compatible as well
The Black Freephone Skype VoIP phone is a stunning cordless phone which is an advanced USB phone to be precise, if you are an avid Skype user who does not wish to pay extortionate prices then the Anthracite Black Freephone is the one for you because at only £24.99 you cannot really go wrong.
This is a great phone because it has the added benefit for Mac users as well because it is one of the first Skype phone that came out to offer full Apple Mac compatibility.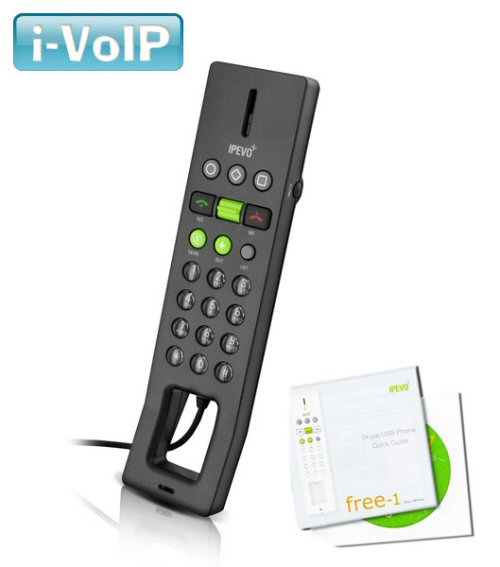 This VoIP whone is lightweight and pretty stylish which will fit in any home or office, there are programmable buttons of which allows you the user to gain control of Skype and even makes SkypeOut calls via the keypad easier.
Ipevo Free-1 Features —
– Wideband technology brings improved
– Clearer sound of MP3 quality
– Fully compatible with Skype
– USB 2m cable
– Navigate and use Skype's services direct from the keypad
– Your PC Soundcard is free for you to enjoy other multimedia while you chat
– LED that shows USB connection plus off-hook condition
– Acoustically isolated speaker and microphone to eliminate echo
It is so easy to install USB plug and play technology, Built-in volume control & mute button plus Artificial side tone which is great for real phone sound.
– PC running Windows 2000 or XP Mac OS
– 400MHz Processor
– 128MB RAM
– 10MB Free Hard Disk Space
– One Free USB port (USB1.1 or USB2.0)
– £24.99
Source — i-voip.co.uk