HTC Touch Dual phone: Very nice but should it have Wi-Fi?
The HTC Touch Dual, well I could chat about this phone all day but then that is boring so what I will do is give you the basics and then show you the specs how does that sound. I really do like this phone because I am always up for new technology; the part I love about the HTC Touch Dual has to be the HTC's TouchFLO.
Ok so what is TouchFLO, well basically TouchFLO is a gesture recognition technology which allows enhanced finger touch browsing and scrolling of web pages plus new function which also allows the ability to view photo slideshows by using the in screen controls to zoom in and out and even rotate your images.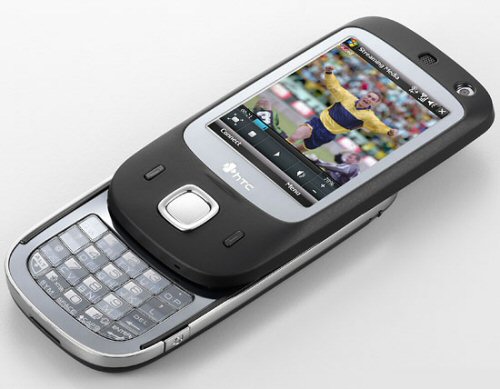 My only concern is I really do think they missed out one vital component which is Wi-Fi, the HTC Touch Dual really should have had this feature, oh well never mind.
HTC Touch Dual phone main specifications –
– HSDPA / GSM 900 / GSM 1800 / GSM 1900
– 2.6 inch TFT touchscreen with 65K colors & 240 x 320 pixels
– Handwriting recognition
– Vibration
– TouchFLO finger swipe navigation
– 16-key standard or there is 20-key QWERTY keyboard
– MP3 & Polyphonic (40 channels) ringtones
– Photo call & In shared memory (Phonebook)
– Call records
– microSD (TransFlash) Card slot
– GPRS Class 10 (4+1/3+2 slots), 32 – 48 kbps
– 3G HSDPA, 3.6 Mbps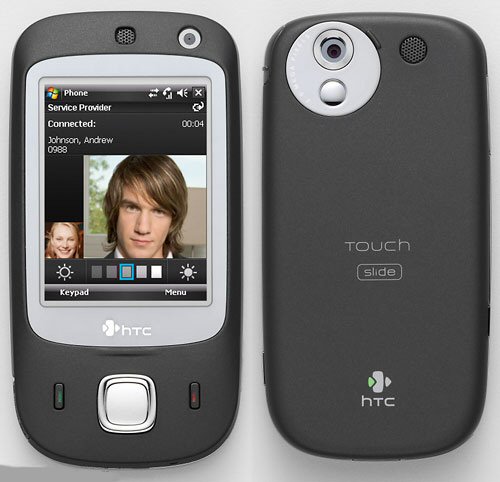 – Bluetooth v2.0
– EDGE
– miniUSB
– 128 MB RAM
– 256 MB ROM
– Qualcomm MSM 7200
– 400 MHz processor
– HTML (PocketIE) & WAP 2.0/xHTML Browser
– Microsoft Windows Mobile 6.0 Professional OS
– Email, MMS, SMS & Instant Messaging
– Games
– 2 megapixel camera with 1600×1200 pixels & video plus secondary CIF video call camera
– Pocket Office(Word, Excel, Outlook, PDF viewer)
– Video & audio album
– Built-in handsfree, Java MIDP 2.0, MP3/AAC player & Voice memo
– Up to 250 hours standby
– Up to 5 hours talk time
– 107 x 55 x 15.8 mm
– 120 grams
NO Infrared port — NO WLAN & NO HSCSD
Do you think that the HTC Touch Dual should have Wi-Fi?
It looks like that Orange will be offering the HTC Touch Dual phone in the UK later this month sometime and the phone will in fact be available for free yes FREE with a £35 a month contract plan.