LEVI'S mobile phone here any day now: Register your interest via Carphone Warehouse
The all new LEVI'S® mobile phone is coming soon well any day now to be precise, the release date is set for October 2007 so as you can see any day now hopefully. The Levi's mobile phone is totally unique that has been designed and created exclusively for the world's leading denim brand.
The really cool thing is that it is as personal as your best pair of jeans by customising it in over 500 different ways, this all new compact mobile phone has a 100 percent stainless steel casing with a very tough patterned finish, and there will be an array of sexy metallic colours to choose from.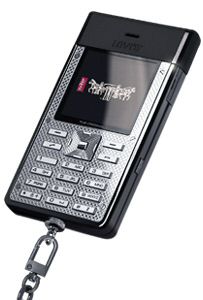 Features on the LEVI'S mobile phone include a 2 megapixel camera, 40MB of built-in memory and expandable microSD storage, multimedia player, Bluetooth stereo and so much more. There is a cool detachable chain which is great for securing it on your jeans. This mobile phone is practical and very durable (sturdy).
Register your interest to receive an exclusive offer on this handset as soon as it is available – REGISTER YOUR INTEREST