Ted Baker Button Samsung top fashion designer mobile phone coming soon
Have you heard of Ted Baker and all their brands, of course you have or have you? Ted Baker is a well known brand but I bet you did not know about a mobile phone with the brand name stamped on it. A few days ago we gave you the Ted Baker Needle mobile phone so we though it is only fair you get to see the other addition which is the Ted Baker Button mobile phone.
The Ted Baker Button handset is a sophisticated slider phone which has elegance about it (well to some anyway) and it carries features which include a very colourful casing plus MP3 player, FM radio, 2 megapixel camera and 3G technology, it also has 3G.
The Ted Baker Button top fashion designer mobile phone which is coming soon also has expandable memory and is available in Rouge, Reef Blue & Coffee colours. Look at the little touch of class they have added, look very close at the menu button, can you see it? It is in fact a button you know like a button you see on their clothing range.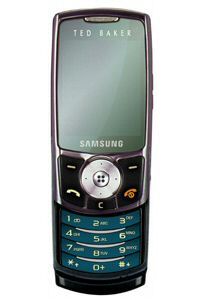 Ted Baker has teamed up with giants Samsung and between them has come up with the Ted Baker Button phone.
This mobile phone is not out yet but you can pre-register your interest by clicking the link below –
Subscribe to the Phones Review Newsletter (free) for email updates and news, just enter your email CLICK HERE