Sony Ericsson W580i White with 12 Months FREE Line Rental & Unlimited Texts: SE W580 on Vodafone
The Sony Ericsson W580i White is a superb phone and is one of the latest handsets from Sony Ericsson, you can get this is the grey colour as well but we are offering you the style white version. These Sony Ericsson W580i mobile phones look stunning with the vibrant colours and the anodized metal etchings on the underside.
Why do we think you should get this phone? Well for starters this impressive Sony Ericsson W580i phone is FREE which comes with a 512MB Memory Stick Micro (M2) card, this is a stunning music phone with built in Walkman 2.0 music player, it also has the superb TrackID music recognition which will allow the W580 recognise the music being played.
It has a 2 MP camera which also plays video, high speed GPRS connection, EDGE technology, RSS feed, Bluetooth and USB and so much more.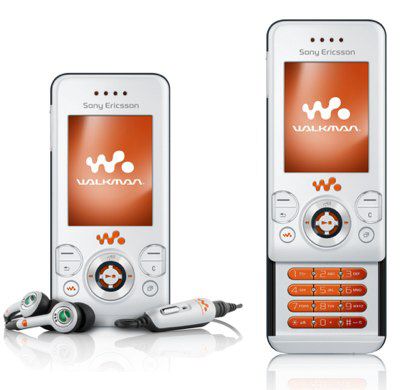 Get your Sony Ericsson W580i White with 12 Months FREE Line Rental & Unlimited Texts thanks to Phones 2 U Direct — The W580 is cool and here is the deal —
– FREE Sony Ericsson W580i White Handset
– Texter 3 750 mins + unlimited txt (18 MTH) Vodafone Pay Monthly
– Vodafone Pay Monthly SIM Card
– Free Insured Delivery
– FREE CONNECTION
– 12 Months FREE Line Rental via redemption
– 1 Year Sony Ericsson Warranty
– Phone Price: £FREE – Tariff £40.00/Per Month
– BUY NOW while stocks last
Do not miss this Phones 2 U Direct OFFER — Click Here
Subscribe to the Phones Review Newsletter (free) for email updates and news, just enter your email CLICK HERE