Binatone Caprice 600 TAM phone and Answer Machine.
Looking for a great phone? Then the Binatone Caprice 600 is the phone for you. The Binatone Caprice 600 is a corded Tam telephone with answer machine constructed in a cool silver and black and wall mountable. The answer machine can hold 20 minutes of record and has remote access.
You can find the Binatone Caprice 600 corded TAM at Argos for and incredible £17. 95 saving you £2.00 on the original price of £19.95, and can be delivered in 2 working days subject to stock.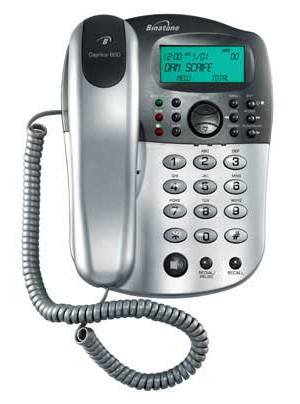 – 120 name and number memories.
– Last number redial.
– 99 call log.
– Caller ID.
– 2 outgoing messages.
– Hands free/speakerphone.
– Extra large 3 line LCD display
Should you require further information or buy the Caprice 600 please click here
Subscribe to the Phones Review Newsletter (free) for email updates and news, just enter your email CLICK HERE