BT Decor 1500 Corded phone with Answer Machine
This is the BT Decor 1500 corded phone designed in white and complete with answer machine that has 2 pre-recorded messages. The Bt Decor 1500 corded phone is available at Argos for an outstanding price of £24.91, and can be delivered in 2 working days subject to stock.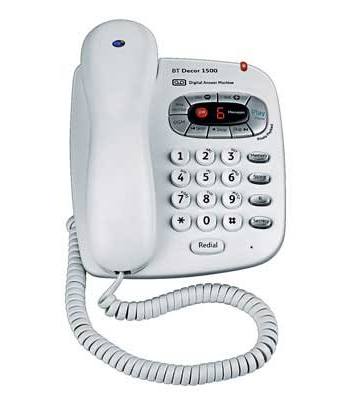 ·         10 number only memories.
·         Last number redial.
·         3 monophonic ring tones.
·         Ringer volume control on base.
·         New message indicator.
·         Message playback from base and handset.
·         Message counter.
·         Secrecy button.
Looking for further information or to purchase please click here
Subscribe to the Phones Review Newsletter (free) for email updates and news, just enter your email CLICK HERE