Nokia have opted for a new colour change on their E61i & E65 phones
Many branded company's want something new so they change the casing, some change the whole design, but when you want to sell the same phone what do they do? Oh yes give you a better choice of colours.
Nokia have released new shades of colours for the Nokia E61i and the Nokia E65, the E61i first of all gets a new rich Titanium Black colour (oh they must love painting) but better still is the Nokia E65 which has been revamped in two different colours in either pink or plum.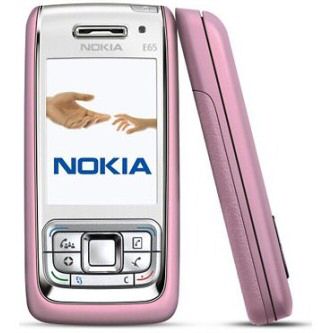 Just thought we should let you know that the E61i & E65 phones have just gone and got fashionable.