HTC Omni is in fact the Google Dream: Or is it?
Okay, so not too long after Google's reveal of the Android OS, and the much awaited multi-manufacturer GPhone, we have even more rumours expressing further supper leaps into the world of logic. A smallish leap is the speculation that the HTC Omni is a phone which has now and again been referred to as the Google Dream, Google's OS demo unit. Having a close look at it you may find some similarities between the two, which includes the 3 inch x 5 inch rectangular touch-screen with a full QWERTY board that swivels fully, and bevelled edges that fit snugly into one's palm.
Just a note though that this is only a rumour, of which there has been many in the past, so maybe you shouldn't get too over excited just yet! Check out the mock-up images below to see what you may expect in the future.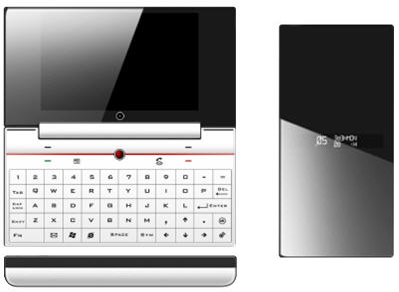 Source — engadget mogile.
Subscribe to the Phones Review Newsletter (free) for email updates and news, just enter your email CLICK HERE