Nokia 1208 mobile phones now Commercially Available in Singapore for SG$208
The Nokia 1208 which is not much of a phone if you ask me but purely a simple handset with simple features in mind but nether the less it is now commercially available in Singapore for around SG$208 RRP without operator plan.
The Nokia 1208 as said is pretty simple but is indeed a user friendly and dependable mobile phone where connectivity is made up of simple instant access of phone features and somewhat unique functionality to monitor and manage costs.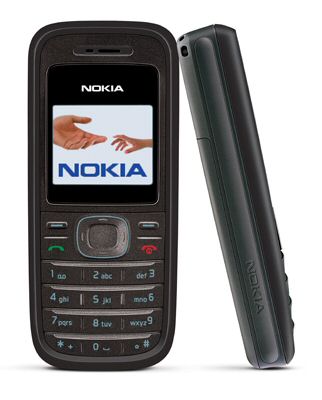 Some of the key features on the Nokia 1208 include Experience-enhanced visual with the 65,536 color display, Dust and splash proof with rubberized keypad and anti-slippery back cover and Bright flashlight for convenience and emergency plus Timer tracker feature helps you controls the duration of each call, Easy—to-use menu in multi languages with calendars and Multiple phonebook makes sharing phone easier.