Which BlackBerry is right for you? Choose your own
Okay so what Blackberry phone would you like to own, Blackberry allows you the freedom and efficiency of always being in touch. Blackberry smartphones put email in your hand alongside storing all your business and personal contacts.
Blackberry phones have internet access so you can gain online information as and when you require it, and there are now
Blackberry smartphones that allow you to fully enjoy photos, video, and music while out and about.Currently the Carphone Warehouse have some great deal with Blackberry, which include O2 network, Orange network, and T-Mobile network, each offering superb deals such as FREE Blackberry setup, 18 month contracts, amazing cash back offers, and much much more!
Below you will find some images to entice you; they are of the Blackberry Pearl White, the Blackberry Curve 8300 and the Blackberry Pearl 8100, all cool looking handsets in this fabulous offer. The Curve 8300 features a 2 megapixel camera, built in spellchecker, and QWERTY keyboard. The Pearl 8100 featuresMP3 player, Quadband, and 1.3 megapixel camera. The Pearl White features GPRS, music player, and camera.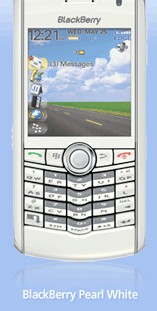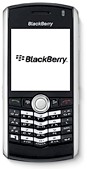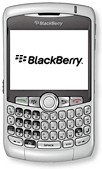 So don't lose out on this fantastic chance to get your hands on a Blackberry with a great deal — Carphone Warehouse
Subscribe to the Phones Review Newsletter (free) for email updates and news, just enter your email CLICK HERE