Motorola MOTOPURE H12 Bluetooth headset: $99 after rebate
Motorola have finally unveiled the new outstanding MOTOPURE H12 Bluetooth head piece. This new device is the first to feature Motorola's CrystalTalk dual microphone that allows noise cancellation. It is diamond-cut with a high-gloss black finish with spun metal accents, and comes with charging base, carrying case which also acts as a charger and a protective case from when not in use.
The MOTOPURE H12 enhances your voice, and clear audio into your ear. It has 5.5 hours talk and 200 hours standby. This neat little Bluetooth baby will soon be seen on many a person's ear, as it also comes with a few ear cushions to soften its 12 gram weight. What's more is that the MOTOPURE H12 will only asset you back a measly $99 after a rebate from your AT&T shop.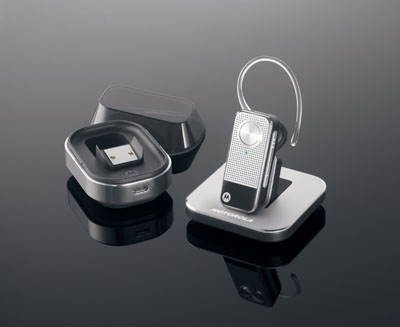 So don't keep your ear to the ground, get along and grab one of these at Direct Motorola
Subscribe to the Phones Review Newsletter (free) for email updates and news, just enter your email CLICK HERE